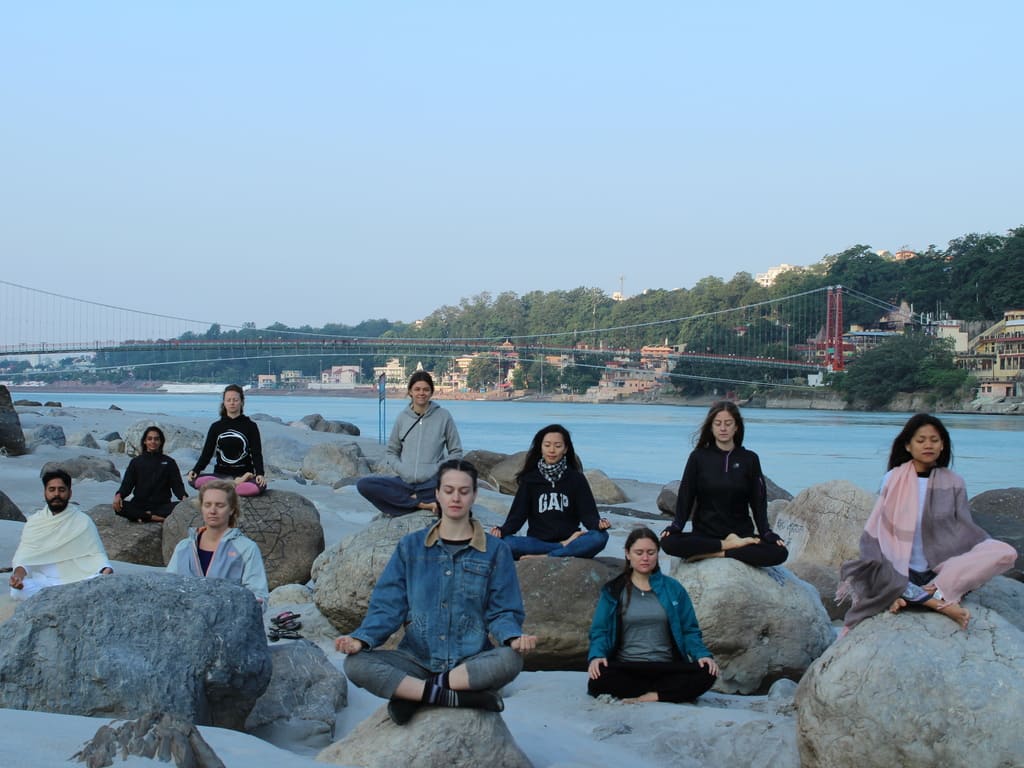 Top 5 Qualities to look for in Yoga Teacher Training
What to look for when choosing a quality yoga teacher training program e.g. reputation of yoga instructor, international certification, class size, cost etc. Yoga has caught everyone's imagination around the world and Yoga teacher training schools and studios are springing up almost everywhere. So how do you know which out of these yoga centers is the best for yoga teacher training? Here are five qualities to look out for that can help you select a yoga school, ashram, yoga centre or studio that best suits your learning needs and which can provide you a good yoga teacher training course.
What style of yoga would you like to learn and teach?
In India most yoga ashrams and schools teach traditional yoga. You have a choice between hatha yoga, ashtanga yoga and vinyasa yoga. Understanding what appeals to you the most, out of the various yoga styles, is the key to better learning outcomes. It follows that you must select a style that you are familiar with or have layman knowledge about as that adds to your comfort level. If you have practiced the kind of yoga you would like to do your yoga teacher training in will help you cope better. You will be more interested in qualifying the teacher training certificate course because it will be something you like to do. So as your first step you need to select your YTTC wisely.
What is your yoga instructor like?
The second most important point is to select a yoga school that has the right kind of yoga instructor or yoga master. The yoga instructor leads the teacher training and so they need to be skilled and knowledgeable and fully conversant with yoga practices. The yoga teacher must be able to bring out your potential and be able to guide you through the course right from beginner level to advanced level. At the beginners level it is very important to have the right yoga instructor because they can influence the direction of your teacher training. It is important to research the teacher online as well as offline as the online research can point you towards a good yoga teacher but it's the first hand interaction that will actually show you how the teacher is in real time. A teacher must be approachable and friendly but at the same time must be aware of your learning needs and practice and steer you into accomplishing your teacher training goals.
You can read testimonials, reviews, blogs and biographies to understand what kind of yoga they teach, what schools they are attached to and what makes yoga so important in their lives. However, what you really need to do is attend their short term yoga classes if they have impressed you online. A first-hand experience of their yoga class will give you insights about their teaching style, their knowledge and whether or not they can add value to your teacher training through alignment and breathing. You will be able to notice how much attention they are giving to the learners if they offer modifications, corrections, cues throughout class. If you feel inspired by such a yoga instructor or master you can go with your instinct and undertake the yoga teacher training course with them.
What kind of schedule does teacher training course follow?
Unlike a yoga retreat or vacation yoga teacher training is serious business. You have to accomplish a lot during the course as besides asana and pranayama you also have to study yoga philosophy, anatomy, meditation, chanting, learn the Sanskrit names, the sequences and more. You need to be disciplined, follow the yoga food diet and also be prepared for early morning rising. Some yoga teacher training courses begin at around 6:00 am and continue till 9:00pm so be prepared. Before selecting a yoga school or ashram, read their schedules online and see if the duration of their training suits you. Most yoga teacher training courses are run as intensive training of certain duration of weeks. However some yoga schools also offer weekend courses or week-days only courses. The fact is that for teacher training certificate courses you need to complete either the 200 hours, 300 hours or 500 hours yoga teacher training. Most of the yoga teacher training courses run between 6 to 8 hours a day and are residential in nature.
The schedule will enable you to understand how much time is devoted to each segment of the teacher training course like asana practice, philosophy, teaching methodology. It is a good idea to select a yoga school that has a balanced learning schedule so time is equally devoted to each segment of yoga learning so your teacher training is balanced and you develop all the skills to become a good teacher yourself. Some teacher training courses have value additions like cookery classes, gardening, etc. A number of yoga schools also expect you to undertake community services so you need to decide on those too.
What is the cost of yoga teacher training courses?
A 200 and 300 hour yoga teacher training course in India would cost about US$1700 which includes course material, yoga mat, single room accommodation with attached bath, 3 meals per day and outdoor activities on Sundays. While the 500 hour teacher training course costs around US$3200. Of course abroad you could find yoga studios that can charge you anywhere between US$3000 to US$10,000. The higher priced ones usually market themselves as luxury or exclusive yoga studios. You have to decide where you want to do your teacher training from, keeping in mind your budget as well as the quality of yoga teaching. It is not necessary that yoga schools that are priced higher are actually doing better teacher training. For yoga teacher training you need to have regular classes and complete your contact training as per Yoga Alliance certification rules. So you need to select a yoga school that will help you accomplish this goal. For undertaking yoga teacher training internationally you must also budget in your airfare, travel, living costs, boarding and lodging. You could also select a school that is willing to take care of your safety, travel needs, airport transfers, and sightseeing requirements. So read up the terms before you sign for any yoga teacher training abroad.
What is the class size of teacher trainees?
As a yoga teacher trainee you would naturally prefer classes where you can receive the personal attention of your yoga instructor. There is usually a limit on the maximum number of teacher trainees in one batch. In case the limit is not given you could find yourself in an over-crowded class where there is no chance that the teacher will be able to focus on individuals. Before you enroll or register for any teacher training, you must find out how many learners the yoga school takes per batch. Smaller batches are naturally better because the teacher can concentrate on building the skills of each individual, answer any questions they have and clarify their doubts. In smaller groups the yoga instructor gets to know the learners strengths and weak points and can help them strengthen those especially when learning the asana.
Finally, that yoga school is best for yoga teacher training that can help you to lay a strong foundation in practice as well as yoga philosophy especially right at the start when you undertake the foundational 200 hour teacher training course. The yoga school should build your first yoga teacher training practice in such a way that the subsequent yoga teacher training courses can improve on your skills and knowledge and you master the advanced levels as well.