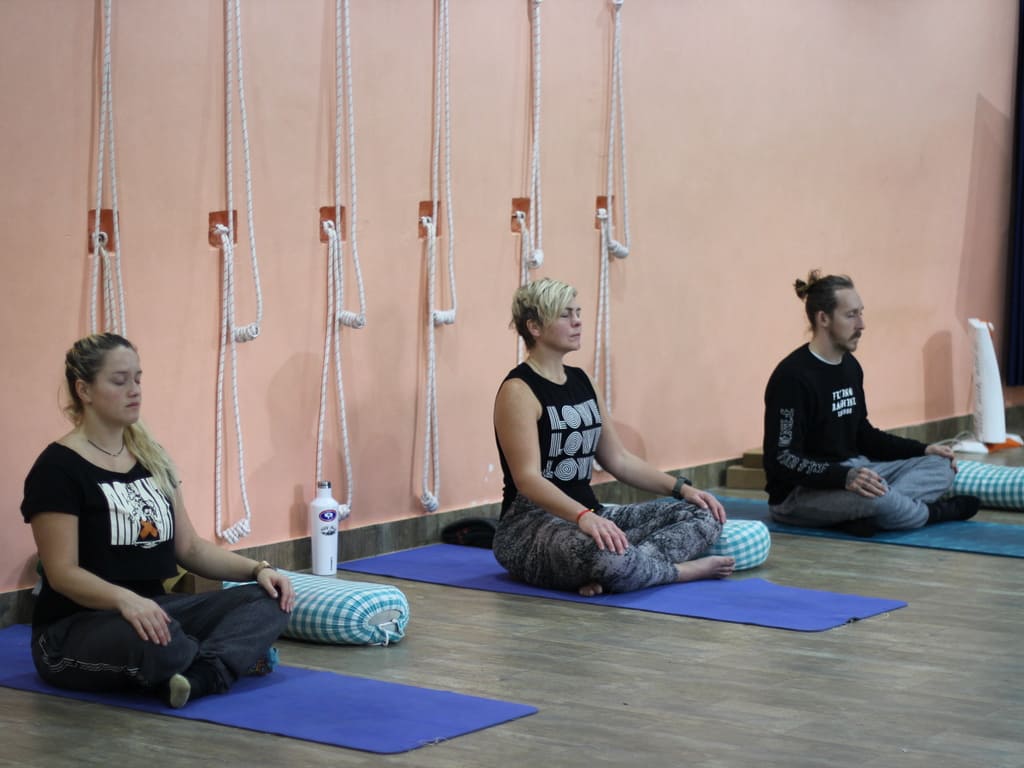 5 Reasons Why You Need to do Yoga Teacher Training
While there is always a good reason to learn yoga for health benefits but if you really wish to learn more about the yoga as an ancient scientific practice then it's a great idea to do Yoga Teacher Training. Yoga is not just about the physical asana practice but is an amalgamation of practices that also bring benefits to your emotional, mental and spiritual well-being.
Provides Deep Yoga Learning
Perhaps you are a novice at yoga or even a practitioner of many years but doing Yoga Teacher Training is what will give you a really deep understanding of yoga. From a purely physical point of view yoga teacher training can give you the tools to enhance your asana practice. Since you study anatomy you will have a much broader understanding of asana, adjustments and alignment and will be able to avoid injury. Teacher training will increase your capacity to hold asana and at the same time focus on your breath and remain mindful. However, there is much more to yoga, and yoga teacher training gives you a deep understanding of the true nature of yoga. You will also understand that the various aspects of yoga lead you to self-discovery. Yoga Teacher Training is considered by many to be life-changing experience that can impact you so much that you will find you are much more peaceful and accepting of life.
Affords deep personal practice
Yoga learning is in many ways a good practice to adopt but if you really wish to strengthen your personal practice you need to do yoga teacher training, which allows for more attention to detail. You will be able to grasp your physical, mental and emotional make-up and realise your true potential through the longer practice sessions. Yoga teacher training helps you to understand postures, their true alignment and the anatomy involved in each pose and the benefits a certain pose will have on health and well-being. Each individual has specific asana needs and the training helps you to learn what poses are suitable for which specific disease or organ in the body. So by doing yoga teacher training you not only get a stronger body but better emotional and mental development. In fact you could surprise yourself by mastering poses you thought you were incapable of even trying!
Changes world view
Yoga brings positive changes to the way you view your life. Asana is not enough but it is an important aspect because if the body is still the mind is still and that leaves you more centred. Yoga teacher training allows you to explore yoga from all angles which increase your awareness. Increased awareness allows you to see the negative and positive aspects of certain behaviours, aspects in your life and relationships and this allows you to change. Heightened awareness leads to personal growth also. In fact lengthened yoga practices teacher you discipline, humility and leaves you open and alert to take on what life has to offer with more composure and self-control and these are not small achievements. Yoga teacher training gives you a chance to heal and to train for the change that you seek and which will be joyous for you.
Boosts life-skills
Yoga teacher training can give you skills you can use your entire life. These skills are the tools that can enhance your life like never before. You will be equipped to lead; you learn improved communication skills and gain confidence. You have a deeper sense of compassion and more meaningful relationships because you will have learnt to have empathy for all human beings. Yoga teacher training will provide you with a readymade community that can help you to grow because that is what they are all striving for themselves. This bonding is powerful enough to last you a lifetime and you have people you can reach out to when you need clarity or when things are not too good. Also you have a vast improved knowledge of yoga history, philosophy, breath control, meditation besides asana so you will feel empowered with these skills.
Develops your spirituality
Yoga teacher training also helps you get in touch with your spirituality which is not possible if you touch only on the physical aspect. Studying Yoga Sutras, reciting mantras and practicing meditation allow you to open up yourself to spiritual practices that can transform you. Daily practice of these aspects of yoga, help you in your internal journey, where you connect to yourself more meaningfully. Once you begin these practices you will begin to notice the changes in your thinking pattern too. This change in thought process is your cue to better knowledge and understanding of who you are and you will be able to accept yourself and gain in confidence to lead a more holistic life.