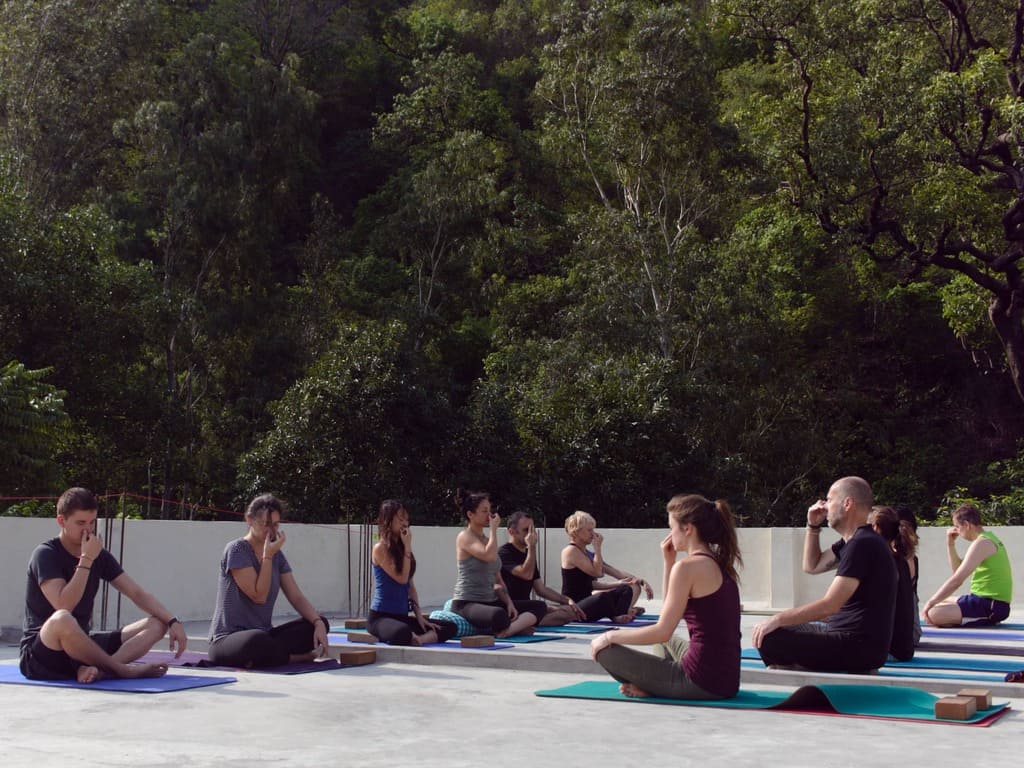 7 Top Qualities a Yoga Teacher Must Strive
Without a yoga teacher a yoga learner cannot even cross the first step in understanding the true meaning of yoga leave aside master yoga teacher training courses. An exemplary yoga teacher can help their students reach levels that the learners themselves are not even aware of. As a yoga teacher you must be able to offer students class experiences that empower them and which enhance their contentment and happiness in their yoga practice.
Experience and love for Yoga
The foremost quality is love for yoga. Unless you love something you can hardly extol its qualities to other learners. Love here also means a deep respect and understanding of the various facets that make up yoga and not just the asana part. As a yoga teacher you must not only have your yoga teacher training certifications but should also have a long established practice. Along with love for yoga, a yoga teacher must have the appropriate experience which will enable them to confidently take the class in the right direction. Also without experience it is very difficult to inspire others to learn this magical life science and imbibe it into their lifestyle.
There's no Room for Ego
If you wish to be considered an amazing yoga teacher you will have to leave your ego someplace it cannot be found. The yoga class is not about your own practice but it is all about instilling true yoga into your students. There is no room for showing off your own skills but you must teach poses to your students that are suitable for their level be it beginner or advanced level. As a yoga teacher you must be happy to share all your knowledge of yoga quite freely which will help build confidence in the leaners and take forward their practice. Adjustments and alignments are part of the learning and they must be attended to in a positive light. As a yoga teacher you must not forget that you are the medium that will transform your learners' lives and take them to a happier and more peaceful place.
Desire to help People Grow
As an experienced yoga practitioner you are way ahead of your students be it philosophy, anatomy, meditation and the virtues of veganism and sattvic foods. You might also know your mantras and rattle them off in chaste Sanskrit but these will be useful for your students only if you pass on to your students in a manner they can understand. Many times yoga students feel out of their depth and are over-whelmed by traditional yoga practices. As a teacher you must have a strong desire to help your struggling students. You must develop an attitude of compassion and understanding so that your students feel safe enough and inspired enough to develop their yoga practices and bring it to higher levels. As a yoga teacher you must be able to effectively lead even a large class and yet feel connected to each individual learner and know their strengths and weaknesses.
Good Communication Skills
The voice is a powerful tool that can be used to bring direction and learning to the entire group. A teacher that can maintain the rhythm and flow of the class just by their voice can be considered to be an exemplary teacher. Yoga can be daunting for some learners but a yoga teacher must have the skills to be able to communicate a feeling of support for their leaners with the right choice of words. Your tone of voice should be so modulated that it does not intimidate any of your students. Having said that, it is equally important for yoga teachers to allow for moments of silence as silence is equally important in yoga learning and allows an opportunity to the learners to reflect and focus on their individual practice.
Sensitivity to Student Needs
A yoga teacher might have all the expertise and knowledge but if they are not sensitive to what their yoga students are experiencing in the class they cannot be considered great. As a yoga teacher you need to have your fingers on the pulse of your students and know exactly what feelings they are experiencing in the classroom. Are they happy or are there some that are having low esteem and self- doubt? Are they bored or disinterested in your teaching? If you understand the individuals in your class you can tailor the class in a way that will be all inclusive yet touch on bringing about a change in those who are experiencing some negativity on any particular day.
Authentic to the Core
An authentic yoga teacher can be compared to the light which shines equally for all students. All yoga students should be able to see the same personality in their teacher especially as they will be striving for those themselves. When the yoga teacher displays warmth and compassion towards the students the learners will be able to uplift themselves to the same level. The teacher's personality must be able to convey those very traits which they say that yoga can help learners acquire. In other words the teacher must lay open their heart to the students to create something beautiful, special and lasting.
Be able to Gain the Students' Trust
Trust does not happen overnight it comes from the learners' experience as they interact with the yoga teacher. You gain their trust when you are able to engage with them and able to address their questions knowledgeably and they understand that you know your yoga inside out. Whether you talk about the medical benefits of yoga, anatomy or the best ways to mediate, they should know it is all credible and entirely believable. Gaining trust is important because only then will they follow your instructions and believe that they are safe and will not suffer any injury or be told something out of context to yoga. They will allow you to lead them to the next point and will even go beyond their limitations if they have faith in you. A teacher who is trustworthy can take the learners practice to whole new level and transform them mentally, physically and spiritually to reach a higher level of consciousness