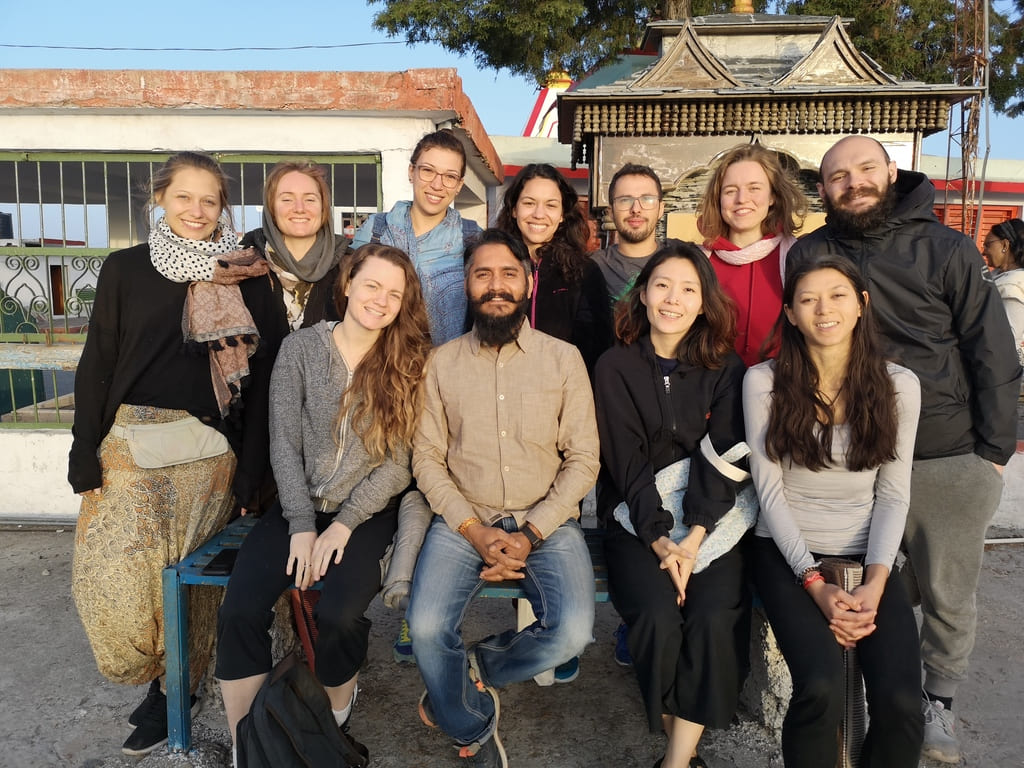 Benefits of Small Class Size for Yoga Teacher Training
Though newly established Samatva Yogalaya under the leadership of Krishna Sikhwal is fast emerging as one of the best yoga schools in India. Perhaps one of the main reasons for this distinction is that the Samatva Yogalaya teaches yoga only in small class sizes of about 10 students. There are a number of yoga schools that churn out yoga teachers in large numbers but if you really wish to have a qualitative teacher training then you must go in for small class size. Whether you are doing the 200 hour TTC or the 500 hour advanced TTC the small class sized class prepares you better to become a yoga teacher.
Personal Connection
There is a definite rise in people taking an interest in yoga learning and yoga teacher training is now a growing trend. However, if your interest in learning yoga is to teach the science to others then a small class provides you the opportunity to get to the very depths of yoga learning. In small class sizes the yoga instructor will be able to give you their full attention and will patiently answer any questions you might have, which does not quite work in big classes. Since the teacher is able to individualise instruction to a great extent, no learner gets left behind or goes away without having their doubts clarified. This grounding and detailing is important especially at the beginning when you are studying for your 200 hour certification course. You will be able to get through the course material with more understanding, its history, philosophy and daily asana and breathing practice.
You`ll Gain Confidence
There is enough research to prove that the smaller classes do better and perform better when taking exams. This is because as a learner you are able to express your own opinion and your perspective and have a more enriching and meaningful learning experience when interacting with small number of peers. The yoga learners also get the undivided attention of the yoga instructor and can be helped to grasp any aspect that is posing to be difficult. As a Yoga Teacher Trainer this means you get the opportunity to become a better and a more confident teacher who will in turn be able to teach your own yoga students with more competence as you will have complete understanding of all aspects of yoga.
In a small yoga class the yoga instructor is able to better observe the students and gauge their strengths and get to know them individually. This helps to steer the class in the direction that will benefit the learners the most. The instructor can also observe how well the participants are incorporating yoga into their daily life. This strengthens yoga learning and the teacher trainees will be able to enhance their own yoga teaching and practice. Also in small classes the yoga teacher can even advance the learning to go beyond the curriculum especially if the learners are ready for advanced learning.
The Small Class Environment
The small class environment is conducive to learning better and faster as learners are not distracted. Neither do they feel shy and awkward when speaking on any issue troubling them. The yoga teacher also can teach in a more meaningful way as they have a better understanding of the students. The teachers have time to provide individualised feedback so that each student gets to understand each and every aspect of yoga. Since the classes at Samatva Yogalaya have just about 12 students it becomes easy for the learners to apply their knowledge of yoga practically and become better skilled as yoga teachers and conduct yoga classes with more confidence.
`
Moreover Small Classes are like a Community
Moreover small classes are like a community where all live together in the yogalaya; share your thoughts, opinions and aspirations which helps you to connect more closely with your peers. This connection leads to lasting friendships, as there is mutual understanding and respect among peers. The connections you make inside the classroom also lead to formulation of a good network no matter which part of the world you come from. Networking is an important aspect as the world is becoming a more globalised community and the connections you make in the class can prove to be fruitful if you wish to run your own yoga school.